We are the only independent information service covering foreign investment and national security, from CFIUS filings to global regulatory updates.
Benefit from exclusive intelligence
Download filings, CFIUS reviews, more
Save hundreds of hours of research
Track international regulatory regimes
Delivered weekly to your email
Includes all source

documents

and contacts
If you have questions about Foreign Investment Watch or how we can help you or your organization, please contact [email protected]. We're always here to help.
You benefit from our independence
We are unbiased journalists. We don't offer consulting or advisory services, so there's no hidden message.
You save time and stay informed
Our updates help you track and understand the latest regulatory, ligitation, and enforcement developments.
You can download CFIUS disclosures
We track CFIUS disclosures, filings, updates, clearances, and more, all available in a downloadable Excel file.
You can use us to assist with research
We provide source documents and contacts to make your life easier, and are available to help with research.
If governments trust us, you should too
Whether a foreign investor, U.S. target, or legal counsel, you should read what the regulators read. That's us.
"Foreign Investment Watch is a great resource on CFIUS!"
Damara Chambers, co-leader, Latham & Watkins' CFIUS and U.S. National Security Practice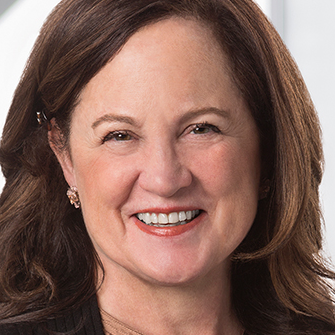 "One of the very few resources devoted to CFIUS."
Anne Salladin, former Senior Counsel at the Treasury Department and CFIUS advisor
Save Hundreds of Hours
You're busy. Foreign Investment Watch is written for brevity and clarity, focusing on what happened, why it matters, and what you need to do … often in under 100 words, delivered right to your inbox.
International Updates
Our global footprint tracks regulatory regimes and developments in China, Japan, Israel, Germany, France, the UK, the EU, Australia, the former Soviet Union, and more.
No Advertisements
Foreign Investment Watch is a subscription-based news service, and all our content is self-produced. We do not sell advertisements, never market our list, and never pitch you on anything. Ever.
Founded by Journalists
The team behind Foreign Investment Watch cut its teeth at The New York Times Company Digital and Boston Globe Electronic Publishing.
They later founded several B2B media companies, including regulatory-compliance publisher Compliance Week (acquired by Haymarket Media), and disruptive-technology publisher Innovation Leader.
Foreign Investment Watch was launched by experienced and credible journalists and media experts, and is not supported by advertisers.
For the elimination of doubt: We are a subscription-based media company, not a law or consulting firm.
You can reach us at [email protected].
Foreign Investment Watch is published by Boston-based B2B publisher Reg Media Group.
Independent
Foreign Investment Watch is an unbiased, independent media company. We are not a law firm or consulting firm, which means we never try to sell engagements. We are relentlessly focused on serving your information needs.