Below is our list of top lawyers who provide legal advice concerning national security reviews of foreign investments in the U.S. and abroad. Rankings are based on myriad criteria including experience, reputation, clients served, first-person interviews, references, reader recommendations, articles published, interactions with Foreign Investment Watch editors, and more. These are editorial rankings, and are not paid. Please remember Foreign Investment Watch does not provide legal guidance or advice, and you should conduct your own due diligence when considering engaging outside counsel.
Think someone is missing from this list, or want to nominate an advisor for our 2022 list? Send us an email and let us know »
Doreen Edelman, Lowenstein Sandler
A perennial entry in our "Top Advisors" feature, Doreen moves to the top of the list in 2021. The founder of Lowenstein's Global Trade & Policy practice, Doreen has a particular expertise in cross-border M&A, technology, export control and supply chain matters, and more. Not only does she have deep knowledge of CFIUS and the new requirements under FIRRMA, but she advises companies on the Bureau of Industry and Security and the Directorate of Defense Controls export control regulations, preparing compliance programs and assisting with deal diligence. She's known for her practical guidance, as reflected in our Q&A with her last year, and she was recommended by myriad readers during our Top Advisors nomination process. Seemingly always available for clarifications and comments, Doreen has been a valuable resource to Foreign Investment Watch editors as well. She can be reached at [email protected]
---
Reid Whitten, Sheppard Mullin
Reid wrote the book on CFIUS. No, seriously, he wrote the book: It's called "The CFIUS Book," and Reid was kind enough to grant Foreign Investment Watch the right to publish three exclusive illustrations before the book's latest edition even went to print. Blessed with extraordinary cross-border investment expertise and a great sense of humor — he coined the tongue-in-cheek term "CFIUK" to describe the UK's new FDI regime — Reid brings a unique perspective as head of the firm's CFIUS practice. Based in London and fluent in French, Reid has represented several French, British and other international companies in CFIUS-related matters, including real-estate deals proximate to U.S. military facilities. Debuting for the first time on our "Top Advisors" list, Reid has a long list of engagements that touch export controls, FCPA, U.S. sanctions, and other matters. He can be reached at [email protected].
---
Anne Salladin, Hogan & Lovells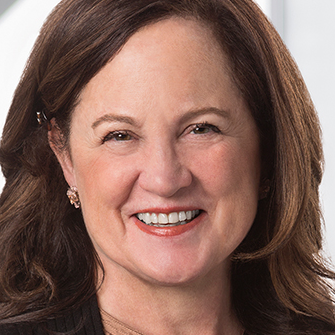 For the second year in a row, Anne Salladin makes our "Top Advisors" list. As the Foreign Investment Watch team likes to say, "Anne knows CFIUS": She served for nearly two decades in the Office of the Assistant General Counsel for International Affairs of the Treasury Department, which provides legal advice to the Chair of CFIUS, the Secretary of the Treasury. As senior counsel, she was responsible for providing legal advice on CFIUS matters, working closely with other CFIUS agencies, and even played a role in developing laws and regulations related to CFIUS. Anne has been involved in more than 500 transactions filed with CFIUS, and represented many companies before CFIUS in the pharma, defense, semiconductor, and other industries. Her Q&A with Foreign Investment Watch is one of the most-widely read interviews we have ever published. Anne can be reached at [email protected]
---
Aimen Mir, Freshfields Bruckhaus Deringer
The former Deputy Assistant Secretary for Investment Security at the Department of the Treasury … need we say more? For four years, Aimen served as the senior-most career CFIUS official, not only implementing national security and investment policy, but shaping it. Aimen managed CFIUS review and resolution of over 1,000 transactions, and played leading roles in shaping both FIRRMA and the Export Control Reform Act of 2018. Previously counsel in the national security division of the Department of Justice, Aimen has been involved in numerous cross-border CFIUS matters, including Volkswagen's proposed $2.6 billion co-investment with Ford Motor Co. in autonomous vehicle technology company Argo AI. The CEO of $10.4 billion Infineon Technologies said Aimen "made the difference" in his company's CFIUS review. Enough said. [email protected].
---
Giovanna Cinelli, Morgan Lewis
There are few people who have advised more Fortune 500 companies on CFIUS matters than Giovanna Cinelli. Whether the foreign investor is in Japan, China, Germany, or anywhere else, they all seem to want to work with Giovanna. Alcatel-Lucent, SAP, ABB, SunPower, Tokyo Electron … the list is endless. A multi-year member of our "Top Advisors" list, Giovanna is currently the leader of Morgan Lewis' International Trade and National Security practice, where she focuses on national security and export controls, including export-compliance matters, audits, cross-border due diligence, export enforcement, and more. In addition to her work with CFIUS and Treasury, Giovanna has settled myriad matters before the U.S. Departments of State, Commerce, and Defense, and has a particular expertise in mitigation requirements that may apply as part of CFIUS clearances for cross-border transactions. Oh, and did we mention that she was a Naval Reserve intelligence officer, is fluent in French and Italian, and is a violinist with the Washington Opera Society? She can be reached at [email protected].
---
Stephen Heifetz, Wilson Sonsini Goodrich & Rosati
"How the heck could Stephen miss your list?" That was the response from a prominent venture capitalist after we overlooked Stephen in 2020. Well, no more. A partner in the National Security practice of Wilson Sonsini, Stephen has served in the U.S. government as a CFIUS official, and in other national security positions at the CIA, Department of Homeland Security, and Department of Justice. He has been involved in more than 1,000 CFIUS matters, and serves as CFIUS counsel for the National Venture Capital Association. His contribution to our "Startup's Guide to CFIUS" was the most widely read column in that special section, and his firm has done a fantastic job communicating its CFIUS clearances (when most other firms are silent about the opaque CFIUS process). Stephen and his partner at WSGR Josh Gruenspecht have held numerous CFIUS-related audio and video conferences, and he's been an ongoing resource to the editors of Foreign Investment Watch for insights — and humor — when developments occur; perhaps a remnant from his days as an adjunct professor at Georgetown University Law Center. Stephen can be reached at [email protected].
---
Damara Chambers, Latham & Watkins
A repeat member of our "Top Advisors" list, Damara spends most of her time advising clients on CFIUS, the Defense Security Service, and the Department of Energy, particularly related to the mitigation of foreign ownership, control or influence. An expert on export controls and international trade matters, Chambers recently joined Latham & Watkins, and speaks regularly on CFIUS related matters. Her CFIUS clients have included $33 billion multinational Schneider Electric, as well as Rolls Royce, Publicis Group, Nexen, Align Aerospace, Takata, Midea Group, and many others. Earlier in her career, she served in the Department of Energy and in the U.S. Navy, where she achieved the rank of Lieutenant and worked in the Naval Nuclear Propulsion Program Headquarters. Damara can be reached at [email protected]
---
Michael Leiter, Skadden, Arps, Slate, Meagher & Flom
New to our "Top Advisors" list is Mike, who heads the CFIUS and National Security practice at Skadden, and co-leads the firm's Cybersecurity practice. The former director of the National Counterterrorism Center under Presidents Bush and Obama, Mike previously helped establish the Office of the Director of National Intelligence, serving as its deputy chief of staff responsible for oversight of the U.S. intelligence community, including the CFIUS process and all legislative affairs. Most recently, he served as president of $2.5 billion Leidos Defense, and was an executive at Palantir Technologies. Those government and private-sector experiences give Mike a unique perspective, which is probably why he's served as CFIUS counsel for multinationals like Willis Towers (in its $80 billion merger with Aon), Sprint (in its $59 billion merger with T-Mobile), General Motors, and myriad other companies and top-tier venture-capital firms like Sequoia Capital. Oh, and he was NBC News' senior national security, cybersecurity and counterterrorism analyst, and is a member of the Council on Foreign Relations. Mike can be reached at [email protected].
---
Nicole Lamb-Hale, Kroll
Last year, when Nicole made this list, she was chair of Kroll's CFIUS and National Security practice; this year, she's Managing Director of the firm's entire Business Intelligence and Investigations practice. The author of "Seven Tactics of Managing [CFIUS] Risk," which was part of our Startup's Guide to CFIUS, Nicole has deep expertise in regulatory compliance matters including reviews by CFIUS. A presidential former nominee (confirmed by the U.S. Senate) to serve as the Assistant Secretary for Manufacturing and Services in the U.S. Department of Commerce's International Trade Administration, Lamb-Hale served as the Department's lead on CFIUS. Prior to serving as Assistant Secretary, Lamb-Hale served by presidential appointment as the Deputy General Counsel for the Commerce Department, where she acted as COO of the Office of General Counsel. A veteran of both Foley Lardner and Dykema Gossett, Lamb-Hale's legal, government and advisory experience provide a unique perspective on global commercial and compliance matters. She can be reached at [email protected].
---
Jonathan Gafni, Linklaters
A two-time member of our "Top Advisors" list, Jonathan the Head of U.S. Foreign Investment at Linklaters, where he primarily focuses on CFIUS-related cross-border transactions. Previously Deputy National Intelligence Officer for CFIUS Support at the Office of the Director of National Intelligence, Jonathan led the U.S. Intelligence Community's work with CFIUS and directed the preparation of national security threat analyses of more than 500 cross-border transactions. He also served on the interagency committee that drafted regulations governing the CFIUS process. In other words, Jonathan knows CFIUS inside-out. The subject of a Q&A we hosted last year, Jonathan has been deeply involved in numerous high-profile CFIUS cases involving companies in France, Finland, Germany, China, Singapore, and others across industries. His cross-discipline expertise is likely the result of his well-rounded education: An Economics degree from MIT, a law degree, an MBA from Georgetown, and a masters in Strategic Intelligence from the National Defense Intelligence College (now known as the National Intelligence University, which is the U.S. intelligence community's institute for higher learning). Jonathan has also served in the Security and Criminal Investigations divisions of the FBI, and has held several private-sector roles, providing him unique insight and perspective on cross-border transactions. He can be reached at [email protected]